The Geode Shop of Ghost Town at Knott's Berry Farm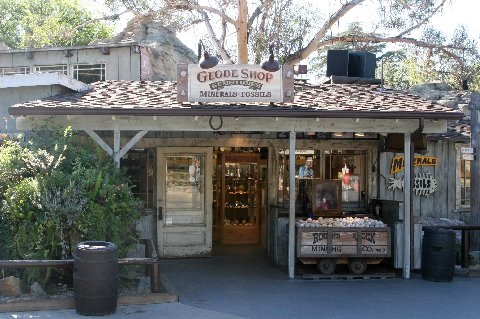 Come see our shop in Ghost Town located at Knott's Berry Farm, California.
We offer an exciting line of geodes, fossils, minerals, and meteorites from world wide localities.
When visiting, see our large collection of dinosaur eggs on display for your enjoyment.
Check us out at The Orange County Register:
"After 25 years, Knotts geode shop rocks on
posted by Michael Mello, The Orange County Register"
-RANDY ELLIOTT, OWNER AND OPERATOR